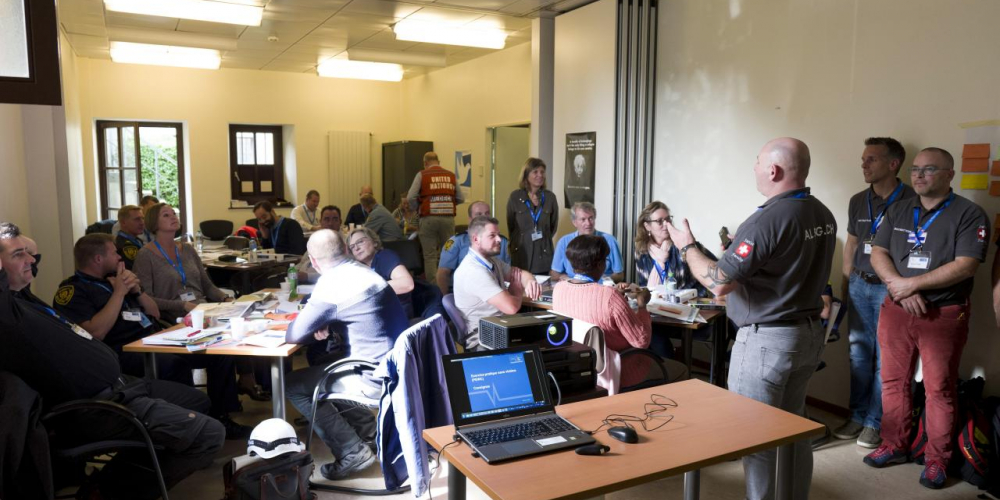 Generic Instructors Course (GIC)
€550.00 p/p
3 Days
The GIC is a joint ALSG/RC(UK) blended learning approach which aims to teach the principles of adult learning. The course includes key note sessions, demonstrations and practice sessions in all six modalities of teaching and assessment required for life support training; lecture and presentation skills, skills teaching and assessment, teaching simulations, facilitating small groups and simulation assessment.
---
Course Details
GIC curriculum and key information
The 3-day course comprises of 1-day on-line modular education through our LMS and a 2-day face-to-face course,
followed by two post-course modules covering preparation for IC courses and reflective practice. The course is run throughout the UK and overseas, cost varies across centres.
Online modular education through our LMS: 15 e-modules
Introduction
Adult learning theory
Group dynamics
The structure of the teaching event §Feedback
Lecturing and presentation skills
Teaching skills
Teaching scenarios
Facilitating small groups
Assessment
Human factors
The role of the mentor
Planning for your GIC
Being a reflective practitioner
2-day face-to-face course with:
Educator led review sessions §Equipment familiarisation
Demonstrations
Practice sessions
Post course modules
Planning your IC
Being a reflective practitioner
Assessment and certification
The course is assessed through a mixture of continuous assessment and final practical assessments.
Once you have successfully passed the GIC you are required to teach on two courses as an Instructor Candidate. After completing your IC's you are then issued full instructor status. To keep instructor status valid, you must teach on three courses in a two year period
Recertification options
This can take place during a course you are teaching on and requires assessment during a number of sessions. Recertification also requires completion of the pre-course e-modules through the LMS.
---
Candidate Criteria
Candidate criteria and eligibility Only those candidates recommended for instructor training from their provider course can attend the Generic Instructor Course.
Course Format
Guideline lecture
Discussions
Skill stations
Scenarios
Working in teams
Small group work
Equipment familiarisation
Teaching principles
Audio-visual familiarisation
Competency-based assessment
Blended learning
Problem-based learning
Download Course Information